Our Equipment for HD Aerial Video Photography
We shoot  HD aerial video photography with an Ikegami High Definition HDL-F31 camera.
A Canon HJ22 lens is mounted in the Gyro Stabilized nose gimbal.
We record High Definition HD aerial video with an AJA KiPROmini Flash Card recorder in PRO RES HQ 1080 format (Optional recording systems are available).
A Director/Producer seat is set up with an HD monitor and video playback.
Air-to-Ground communications are accomplished with two-way radios, UHF & VHF bands.
Ground-to-Air walkie-talkies are available to coordinate ground vehicles, your crew, the helicopter and the scene.
Our aircraft have dual aviation communication radios for Air-to-Air photography flight coordination.
Live HD video is downlinked with a Nucomm Channel Master TX7 High Definition television microwave transmitter.
On-Air Talent reports are shot with a High Definition Toshiba IK-HD 1H camera, which is adjustable for the front or rear seat.
We fly with an on-board Garmin GPS navigation system, which includes terrain maps.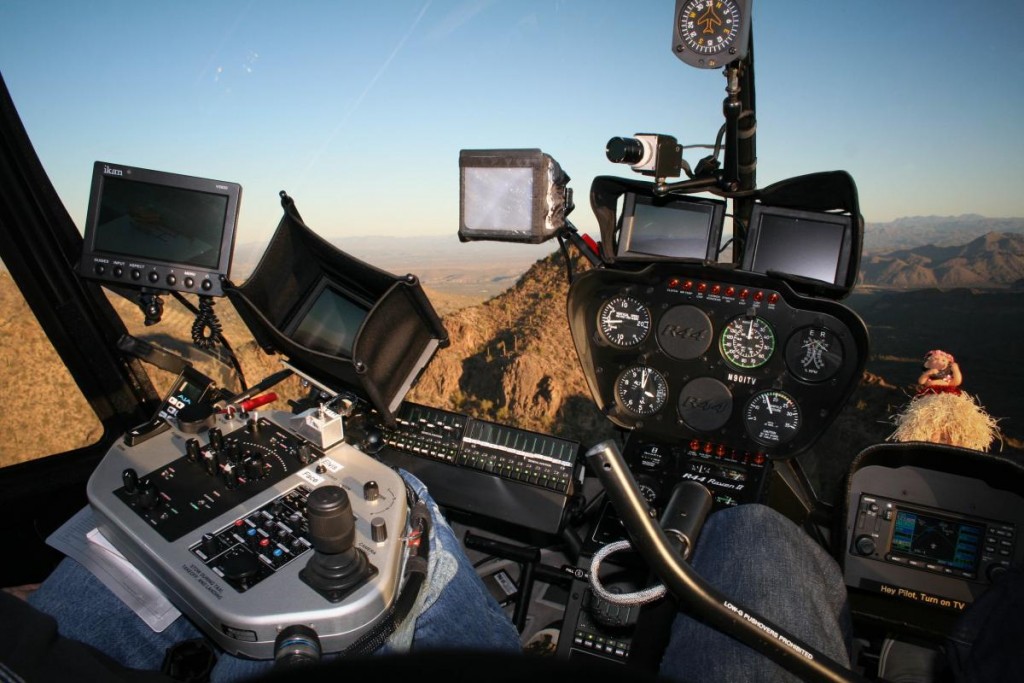 CAMERA
The five-axis gyro-stabilized camera system features a full-bandwidth Ikegami 1080p HD Camera matched with a Canon HD Series 22x (44x with extender) zoom lens for crisp images. Camera and lens are housed in a rugged nose-mounted gimbal that rotates 360 degrees to track subjects and to film from any angle. The camera is operated using a laptop console.
Specifications
Format 2/3″, 1080p, IT, 50 H or 60 Hz
Gain (dB): 0 to +54dB
Effective Pixels 1920 (horizontal) x 1080 (vertical)
Sensitivity 2000 lux @ f10
Video Output HD SDI
Zoom Lens Canon HJ22 x 7.6
Zoom Ratio 22x (44x with extender)
Filters 3000K, 5600K, 5600K + 1/32 ND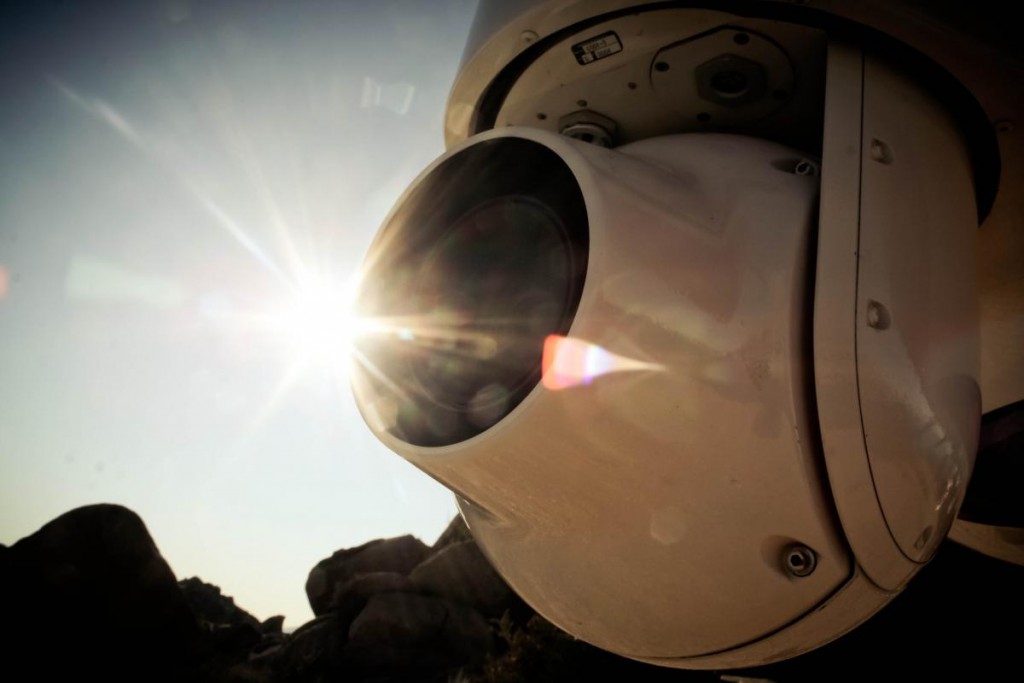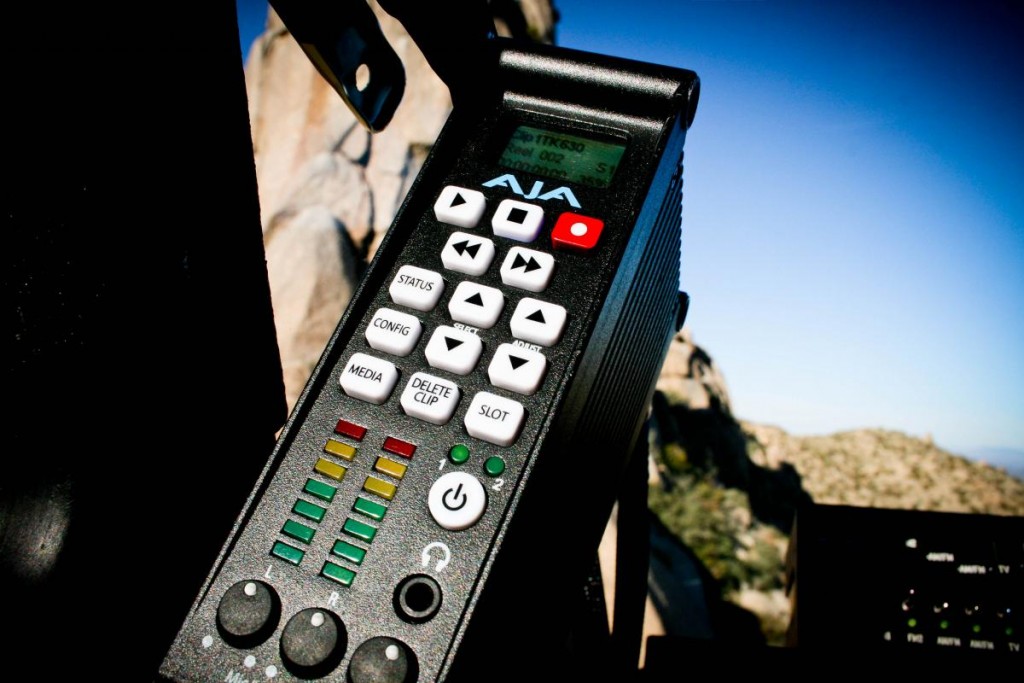 Our R44 Helicopter
The Robinson R44 Helicopter is a fully integrated Television and Motion Picture production helicopter capable of recording and transmitting live audio and video in High Definition. Built to meet the demands of the global HD Aerial Production and TV industry, the R44 helicopter equipment is designed, tested, and FAA-approved to optimize work flow and to provide an airborne, commercial production and broadcast studio.
Front and center is an aerodynamic nose-mounted, gyro-stabilized Ikegami HD digital camera system that captures stunning High Definition HD aerial photography. Additional standard gear includes In-Cabin talent and Tail-Mounted micro cameras, video switcher, Geneva audio system, HD color video monitors, and a complete microwave transmission package.
The Robison Helicopter Company manufactures more helicopters than any other helicopter manufacturer in the world. With the proven reliability of a traditional airplane piston engine, the R44 fly's at a fraction of the cost of a turbine helicopter and fits handsomely into any production budget.
Specifications- R44 Newscopter
Engine Type: Lycoming IO-540 fuel injected Cylinders 6
Max Gross Weight 2500 lb
Empty Weight Equipped (including oil & std avionics) 1500 lb
Standard Fuel (30.6 gal) 184 lb
Auxiliary Fuel (18.3 gal) 110 lb
Passengers and Baggage with Std Fuel 816 lb
Cruise Speed* up to 130 mph (113 kts)
Maximum Range (no reserve)* up to 300 miles (261 nm)
Hover Ceiling IGE @ Gross Weight 8950 ft
Hover Ceiling OGE @ 2300 lb 7500 ft
Rate of Climb over 1000 fpm
Maximum Operating Altitude 14,000 ft
Electrical System 28V
If you have additional questions about the equipment we use, please contact us and we'd be glad to answer them.